London fashion week is here and its happening. A collection which really stood out to me was Burberrys prosum fall 2015 ready-to-wear. Patchwork, pattern and prints made it's way down the catwalk. The pieces were made from English fringed suede, durham quilts and English lace.
The collection gives off those boho hippie vibes and seems to be inspired by the 70's with rich colours such as indigo. red, burgundy, teal and ochre - perfect for autumn/ winter. I'm all for anything inspired by the 70's I'm a lover of fringe and bohemian patterns - round shades are my go-to , whatever the weather.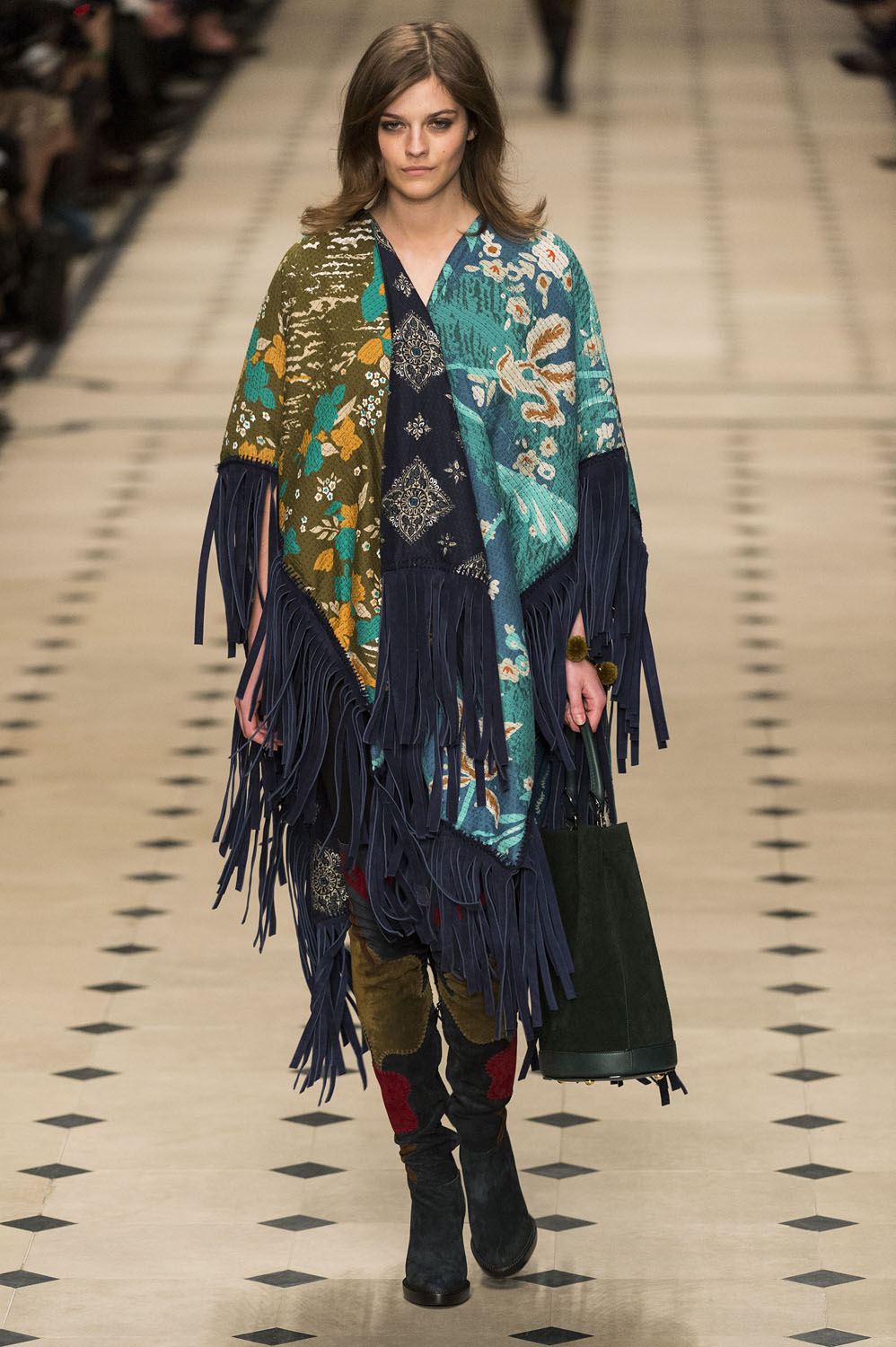 www.marieclaire.co.uk
Bold prints and suede can be seen throughout the collection. Fringe is back, or did it even leave?! I love it! This poncho has to be one of my favourite pieces from the collection- a must for any fashionista. The colours go together beautifully and they're perfect to add a bit of style to a simple outfit.
www.style.com
These boots- need I say more? Spotted on Cara Delevigne sat in the front row at LFW. They are absolutely fabulous and will definitely turn heads! I'm loving the patchwork. Knee high boots are a fabulous fashion staple.
www.style.com
www.style.com
What are your thoughts on the collection? Will you be showing off your inner hippie?